A Look at the Greats of Scandinavian Design
Who are some well known Scandinavian designers?
Arne Jacobsen - Influential designs, even today
Jacobsen is by far the most well-known designer both in and outside of Denmark. He began by training as an architect where he contributed a lot to the specialisation of architectural functionalism. He is more internationally known, however, for his chair and other furniture designs. Successful since his student days in 1925, Jacobsen worked on many major projects both in Denmark and abroad.
Some of his most famous projects include different town halls within Denmark (Århus, Glostrup, Søllerod, Rødovre), as well as St Catherine's College of Oxford University, and the Royal Danish Embassy in London. Unfortunately, he passed away whilst the project was ongoing)
Kaare Klint - the father of modern furniture design, and one of the most well known
Regularly referred to as the father of modern Danish furniture design, Kaare Klint's style of furniture was all about clean and visually appealing lines that flowed and showed the form of the piece. He was known for using the highest possible standard of materials, as well as having an exceptional level of craftsmanship.
For Klint, his furniture designs were a labour of love. Only once he had undertaken a rather long research process would he begin to design and build the pieces he had in mind. He wanted his designs to be adapted to the human body. He felt that furniture should fit and suit us in the best way it can, rather than us simply putting up with design that gets in the way.
Of course, this doesn't mean that his designs were outlandishly utilitarian. He always ensured that they were also beautiful. In other words, like all Scandinavian design we know today, Klint (and others) strived to maintain the perfect balance between form and function, whilst ensuring that one did not inhibit or detract from the other.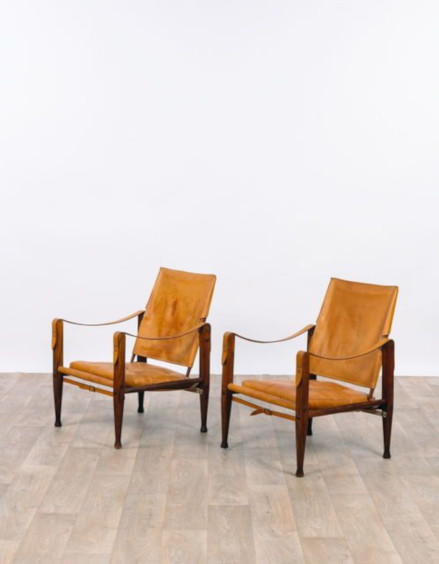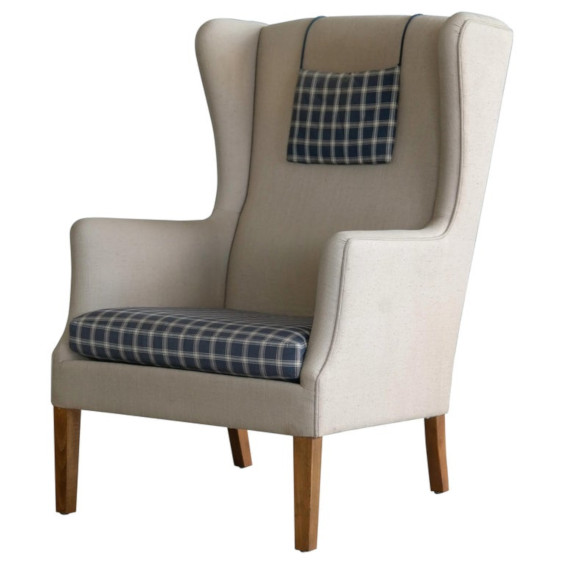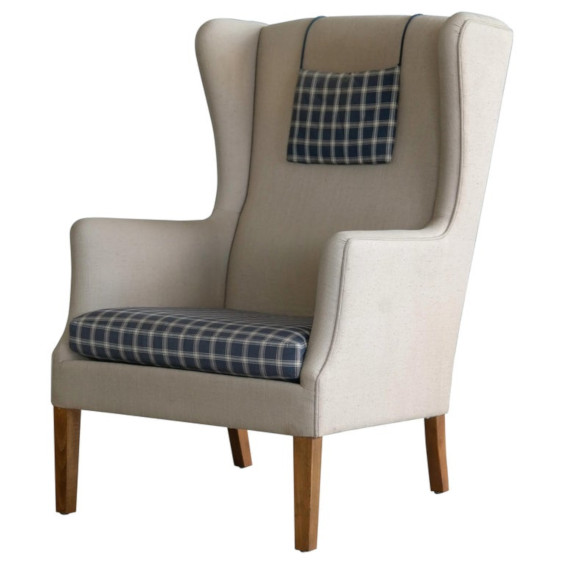 Hans Wegner - one of (if not the) most prolific Scandinavian furniture designers
And we mean that! Throughout his career and lifetime, Wegner designed more than 500 chairs - over 100 of which went on to be mass-produced. The designs and concepts he came up with were balanced, thoughtful, and refined regarding functionality vs form.
Wegner was a close friend of Arne Jacobsen, and the two worked together for quite some time. Jacobsen employed Wegner on some of his major projects, one of which was for Århus city hall. Wegner was responsible for all the furniture contained within it.
Josef Frank - the father of the modern Scandinavian home interior
Frank (a co-founder of the Vienna School of Architecture), was always heavily focused on housing estates and public housing within the field of architecture. He wanted to make them more appealing and inhabitable - so that they were nicer for those living in them, as well as for those who weren't. Frank's residential housing projects spanned from Austria, Germany, through to Sweden.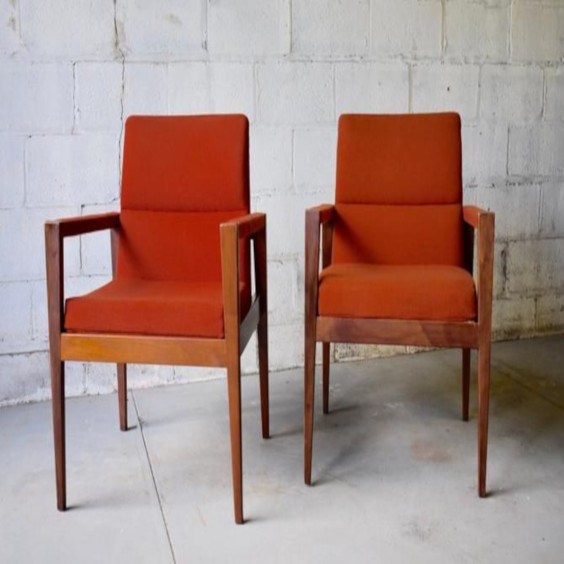 Jens Risom - introduced Scandinavian design principles to America
Risom can be thanked for introducing Scandinavian design and its underlying principles to the United States. A student of Kaare Klint, Risom studied with Wegner and Mogensen. After a short stint in Copenhagen and Stockholm, he decided he would move to New York City, where he began producing furniture with Hans Knoll.
By far one of his most famous pieces was due to President Lyndon B. Johnson, who selected to use one of Risom's executive office chairs in his own Oval Office.
Poul Henningsen - known for his soft light producing lamps
Originally an architect, Poul Henningsen's main contribution to the field of architecture and design was soft diffused lighting that would create a calm and tranquil feel - especially compared to lamps that were overpoweringly bright and didn't do much to defuse the output. His designs are so well known and sought after, that they are still manufactured and produced today.
Børge Mogensen - a master of maximising space
Mogensen was a close friend of Kaare Klint, and the two had a strong working relationship. They both belonged to academia, where Mogensen was a teaching assistant to Klint at the Architecture School of Copenhagen, as well as outside of it in design studios.
Mogensen's own projects focused heavily upon finding a better way to integrate storage into the home and make the most efficient use of the space available. His research into the topic was done in a rather methodical and refined approach. He started off by measuring the most common items in the home, as well as noting how many people usually had them. He then used these findings to assess how he could best build storage into rooms, rather than it being an afterthought.
Greta Grossman - making the most of small spaces
Grossman is one of the few female designers to gain a lot of recognition for her work in the architectural field, particularly within Los Angeles. A regular Hollywood home designer, Grossman created and designed 16 houses in total. 14 were within Los Angeles, one was in her native hometown of Helsingborg, Sweden, and the last in San Francisco. She also became known for her niche of working with particularly difficult plots of land classed as 1500 square feet or lower, as well as potentially awkward terrain.
Finn Juhl - Helped introduce Scandinavian design abroad
Juhl is more known for introducing Scandinavian design to those abroad - at least that's where some of his designs had more success, anyway. Juhl started designing furniture in the tail end of the 1930's. Originally, he did not want to be a designer, instead wanting to focus on art history rather than something more hands on. Eventually, thanks to some encouragement from his father, Juhl studied architecture.
One of his most well known designs that really raised his profile outside of his native Denmark was the Pelican Chair (pictured opposite). Even though it adhered to Scandinavian design principles in that it was comfortable whilst being equally stylish, it still wasn't recieved particularly well by his countrymen.
Verner Panton - the most influential designer of the 20th century
Panton is one of the most influential interior designers of the 20th century - anywhere. Not just within Scandinavia. By far his most famous design is the Panton Chair. It was incredibly well recieved to begin with, but its profile was bolstered even further when it made the front page of Vogue with Kate Moss on it.
The bright colours and strong geometric lines give Panton's designs a very modern, artistic, and distinctive look - to the point that they are instantly recognisable as his.
With that said...
Regardless of whether you're looking to spice up your wardrobe, your living room, or your walls, hopefully you've found some of what we covered useful and you've learned a bit about the Scandinaivn design greats.
If you'd like something for your walls, then why not have a look at some of our best sellers from Project Nord.
Written by Jack Luke Fitzsimons
Images sourced from Pinterest and Project Nord website.